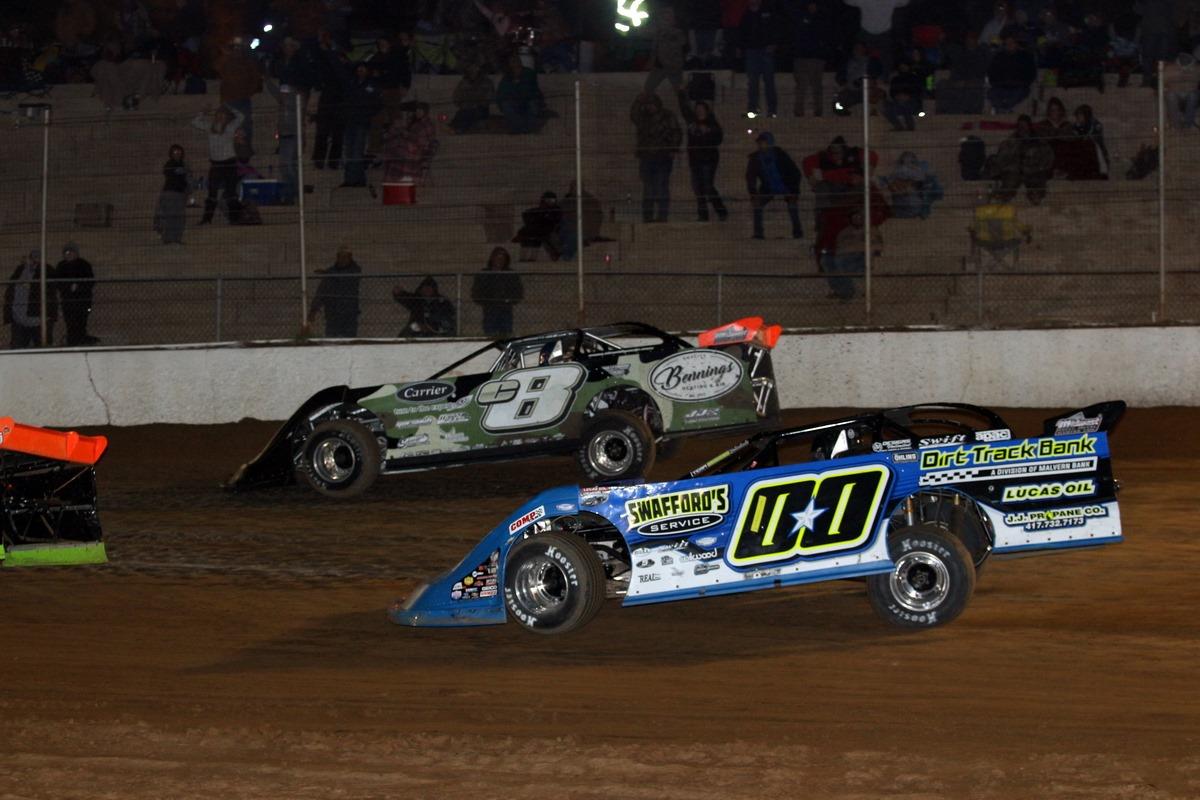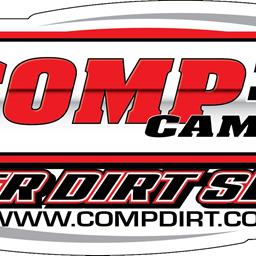 6/3/2020
COMP Cams Super Dirt Series (CCSDS)
---
COMP Cams Super Dirt Series Announces Four-For-Four Firecracker Nationals $26,000 Possible-To-Win For Weekend Sweep
FOR IMMEDIATE RELEASE
Contact: Ben Shelton (msrmafia@gmail.com)
June 3, 2020
Conway, Arkansas (06/03/20) – The COMP Cams Super Dirt Series (CCSDS) Super Late Model is excited to announce the inaugural Four-For-Four Firecracker Nationals. The four-race swing spans July 1-4 and visits four tracks in three states. Each feature pays $4,000 to win, but the big money doesn't stop there.
The Mark Martin Automotive Challenge posts a $10,000 bonus for a driver, who can win all four events. If a single driver can win three of the races, they'll receive a $5,000 bonus.
"We've been working on the details of this event for the past few weeks, and have finally been able to put it all together," CCSDS CEO Chris Sullivan said. "Having I-30 Speedway, Ark-La-Tex Speedway, LoneStar Speedway and Boothill Speedway step up to the plate in such a big way means a lot to us. Last but not least, I can't thank Lance Landers and everyone at Mark Martin Automotive enough for sponsoring the bonus challenge. I'm looking forward to seeing if a driver can make the sweep and claim over $26,000 for their efforts."
Action opens on Wednesday, July 1 with the Hammer Hill Twin Bill at Tracey Clay's I-30 Speedway (Little Rock, Arkansas). A Sprint Car special will also join the night's festivities. Then, on Thursday, July 2 the action shifts south to Ark-La-Tex Speedway (Vivian, Louisiana) before moving east on Friday, July 3 to LoneStar Speedway (Kilgore, Texas). The weekend draws to a close on Saturday night at Boothill Speedway (Greenwood, Louisiana).
All features will pay $4,000 to win and $400 to start.
More details regarding the Four-For-Four Firecracker Nationals will be released in the next few weeks and posted at www.COMPdirt.com .
The COMP Cams Super Dirt Series presented by Lucas Oil is sponsored by and would like to thank all of their sponsors including- COMP Cams, Lucas Oil, Pannell Chipping, VP Racing Fuels, Mark Martin Automotive, Keyser Manufacturing, P&W Sales, Allen Manufacturing, Integra Shocks, New Vision Graphics, Rocket Chassis, Midwest Sheet Metal, DirtOnDirt.com, Black Diamond Chassis, Larry Shaw Race Cars, Midwest Automation, Hoosier Race Tires, Bennings Heating & Air, Smiley's Racing Products, Dixon Road U-Pull-It, Bad Boy Mowers, Beach Veterinarian Services, Air Power Consultants, Schoenfeld Headers, Hooker Harness, MI Truck Center, ASC Warranty, Quickcar Racing Products, Taylor Electric, M&M Paint, Horns Outdoors, Mid-State Golf Cars LLC, Delta Thunder Motorsports, Elia's Mexican Grill, Advanced Powder Coating, and MSR Mafia Marketing Services.
For the latest information on the COMP Cams Super Dirt Series presented by Lucas Oil, please visit www.COMPDirt.com .
---
Article Credit: Ben Shelton
Back to News