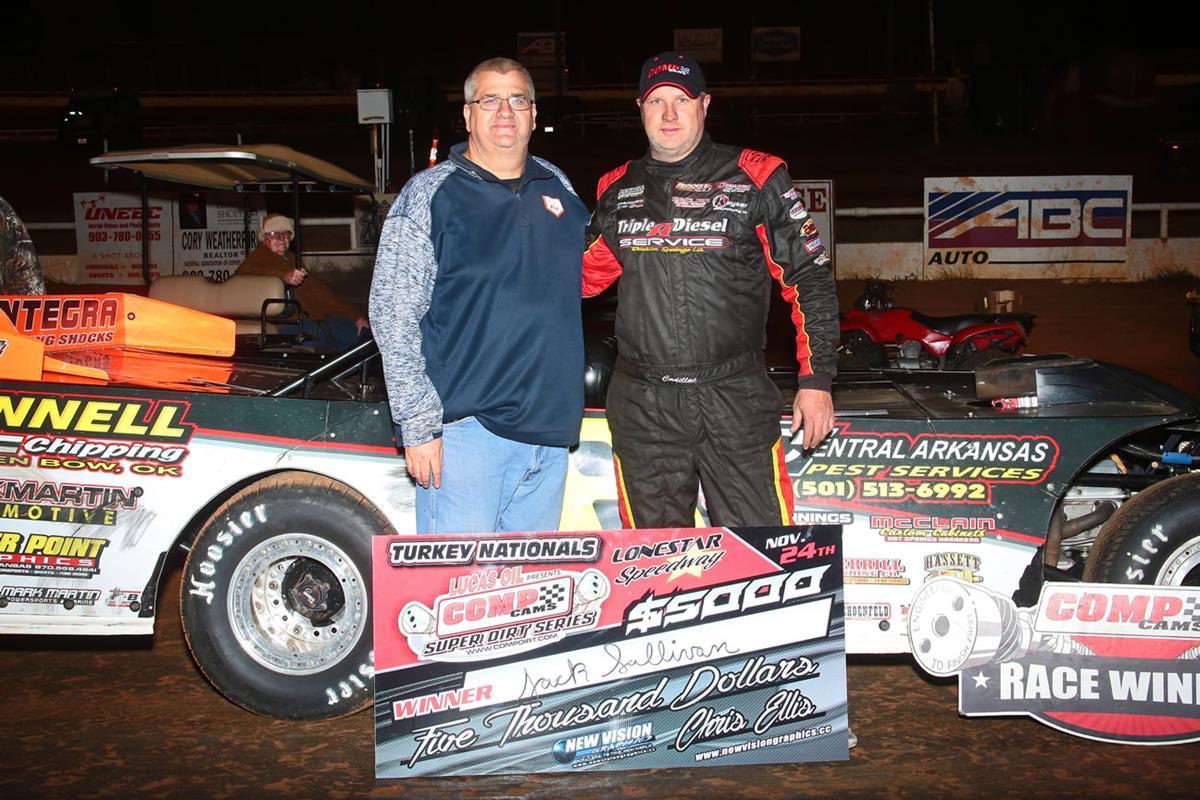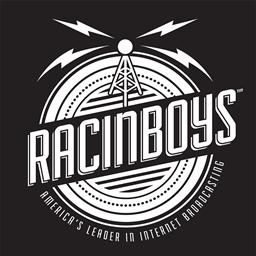 ---
Sullivan Family Purchases the COMP Cams Super Dirt Series
By Ben Shelton (Conway, AR) -- When the COMP Cams Super Dirt Series presented by Lucas Oil kicks off their 2019 campaign in March, it will be operating under new ownership. Racing world veterans Chris Sullivan and Jack Sullivan have purchased the tour, effective immediately.
The sale comes as series founder Chris Ellis is forced to step away from the series due to health issues.
PHOTO: Chris Sullivan (left) and Jack Sullivan (right) have purchased the COMP Cams Super Dirt Series.
"I've been battling some health issues over the past few years, and it's all come to a head in the past month or so. The current situation isn't life threatening, but if I don't take care of myself it could be," Ellis said. "Back in 2007 I had a dream to start a little series to help keep Super Late Model racing alive in our area. Never would I have ever dreamed that 12 years later it would grow into something so big. So many great people have supported us over the years. It's emotional to know that I'll no longer be owning the series, but it couldn't possibly be in better hands than what it will be with Chris and Jack (Sullivan)."
50-year-old Chris Sullivan has been around racing almost his entire life. Not only has he owned the car driven by his brother, Jack Sullivan over the past several years, but he also sponsors various series and events throughout the area.
"(Chris) Ellis has done a phenomenal job building and growing this series," Chris Sullivan noted. "We want to see Super Late Model racing to continue to have a place in the immediate Arkansas, Missouri, Mississippi, Oklahoma, Louisiana, and Texas region. Ellis is going to stay on board in a consultant role, and honestly for the most part it will continue to be business as usual for the tour. He's built a great model for success here, and we just want to keep it moving forward."
Chris Sullivan's younger brother Jack will also be involved in series operations. The 2018 and now four-time CCSDS Champion will only compete in select events with the tour moving forward in an effort to avoid any possible conflicts of interest. He's going to specifically help the series with technical aspects.
"This is a really exciting deal for us to be able to carry on the torch of what Chris Ellis started," Jack Sullivan commented. "I'm still going to be racing quite a bit this year, just not much with the COMP Cams Super Dirt Series. I want to help it grow and bring new drivers in. Our region needs a series like this, and we are going to work hard to continue its tradition."
Jack Sullivan is quick to thank everyone who supports his racing program as well as his endeavors with the series.
"Definitely I want to start by thanking COMP Cams, because they do so much to support our series and racing in general. Chris (Douglas) and Billy (Carroll) are just two really great guys. Lucas Oil Products has also been a major supporter of the series over the past several years and their support has helped the series expand into new areas.
"I also want to thank Terry Pannell with Pannell Chipping, Mark Bennings with Benning's Heating & Air, Lance Landers, Keyser Manufacturing, Ben Shelton with MSR Mafia Website & PR Services and everyone who supports our racing efforts whether it be our team or the series. It takes a lot of folks to make it happen."
The 2019 schedule for the tour is almost completed and will be released in the coming weeks. With the exception of a few days Chris Ellis is close to having the schedule locked down.
"Even before Chris and Jack decided to buy the tour, I had decided that we would shoot for 20-22 races in 2019. My goal was to make it where it wasn't so hard for working guys to be able to run the full tour," Ellis continued. "The Sullivan family shares in my perspective, and I truly believe that 2019 could be the best year that the tour has seen so far."
Keep your browsers pointed to http://www.COMPdirt.com over the next few weeks for more updates as well as the 2019 schedule.
Drivers, sponsors, and tracks who would like more information on becoming involved with the COMP Cams Super Dirt Series are encouraged to contact Chris Sullivan at 501-733-5916.
The COMP Cams Super Dirt Series presented by Lucas Oil is sponsored by and would like to thank all of their sponsors including- COMP Cams, Lucas Oil, Hoosier Racing Tires, Larry Shaw Race Cars, New Vision Graphics, Black Diamond Chassis, Midwest Sheet Metal, Beene Oil Co., Quarter Master, Allen Manufacturing, Mid State Golf Cars, ROCKHARD Powder Coating, Mark Martin Automotive Group, Mark Martin Powersports, Henryetta Ford, Central Arkansas Pest Services, Beach Veterinary Services, Racing Head Service, Kellick Farms, Midwest Automation, P&W Sales, and MSR Mafia Marketing Services.
For the latest information on the COMP Cams Super Dirt Series presented by Lucas Oil, please visit http://www.COMPDirt.com .
---
Submitted By: Kirk Elliott
Back to News